Pick a challenge to invest in your own planet on to present, halt and reverse to create a positive impact on the climate for the people. Identify an action you would like to take for any environmental problem in your communal area. Here are some of the common environmental issues faced in Bangladesh that we would like to address and act on:
Waste management
E-waste Management
Crop Rotation-Agriculture
Beat plastic pollution
Reduce Water Pollution
Reduce Soil pollution
Preserve and Protect our health
Save natural resources
Ensure Climate Literacy
Air Quality Improvement
Increase energy efficiency
Preserve the biodiversity
Save Forest
Take action on an environmental issue that negatively impacts the environment within your community or overall for life on earth as per your judgment.

Record a short video that will be incorporated into the climate camp opening/closing ceremony video. Please follow the given below as a reference for recording the short video.
Join the Earth Community & Climate Camp Group.
Take part in at least one of the webinars of the Earth Society.
Either find an open-air venue or arrange an online program and find a facilitator. (this is not applicable for Climatepreneurs)
Get your participants sign up here
1. In-Person/ Virtual Event
In-Person Event
The venue is an important factor to consider for your climate camp. Considering the pandemic situation (COVID-19), we suggest you find an open-air venue or take it on an online platform.
If you select an open-air venue, make sure.
– The venue is big enough for your participants to maintain distance and co-create and has the equipment and furniture you need to host your event.
If you're still searching for the right place, don't forget to reach out to Universities and University clubs for potential venue locations at low or no cost.
Virtual Event
Materials for organizers to host a Climate Camp
For the offline participants and offline venue- the participant's register form, pen, papers, flip charts, and sticky notes might be needed. The Earth will provide the Action sheets format.
Ensure that every participant signs up at
first.
For an online platform, you can choose from-
• Zoom Meeting
• Microsoft Meet
• Google Meet
• Skype
2. Get a Diverse Group of Participants
A diverse group of participants refers to participants from different backgrounds, cultures, societies, etc. Any youth who is active and empathetic towards nature. For example- one student can be a social service volunteer while the other may be a regular student.
Pre-requisite to being a climate camp organizer: Gather at least five participants for your climate camp and get them to sign up here.
Participants are the most highlighted component of the Climate Camp. Try to engage the youth generation (Age 15-35) to participate in your climate camp event. Please provide them with Action sheets (to be shared by The Earth), get their action points, and submit them. A diverse group of participants will make for an enriched experience for everyone. This will help create a more significant impact and boost awareness. We encourage 15-25 participants for each climate camp event.
You can invite the youth from your local community and encourage them to participate in your climate camp.
Arrange a moderator to facilitate the session. Provide a moderator profile here link. Make sure the moderator signs up and follows the program flow provided by the Earth society.
However, suppose you don't have a moderator and want to moderate yourself. In that case, there is nothing to worry about. We support you by providing all the materials you need throughout your Climate camp event.
We will constantly update this onboarding page with additional resources and new organizers, so check in regularly.
4. Division of Participants
Divide your Climate camp session into 3-4 groups. Break down your team into the equivalent number of tasks.
Depending on how many participants you have, divide them into groups.
Best group size 4-5 people in a group.
Each team will be in charge of a unique responsibility. You can follow the division of sessions in the following manner:
• 1st Part of the session
Time Duration- 1/3 time of the entire event. Allocate this time for –
– participants sign up
climate camp and earth orientation
– Explain the action you want to take as an active citizen to invest in our own planet.
– What is your Action point: Finding & nominate an action in your community to address climate change – For example – (a workshop on reusable plastic to making crafts).
• 2nd Part of the session- What environmental challenge or SDG goals you are addressing through your action (pitching ideas)
– (For example: Through Rainwater harvesting, we are addressing the drinkable water problem)
• 3rd Part of the session- What support do you need to sustain your action for a longer period. You may share any best practices as well.
(For example, Knowledge Partner, mentorship).
Please find out the action sheets, print them out, and do share them with your participants. One action sheet consists of one action plan to address your nominated environmental issue.
Climate Camp Kick-Off Day From
5th June –
The Earth Society will host the Climate Camp Opening Ceremony, followed by speeches from honorable guests and a one-minute video/speech of selected organizers addressing environmental challenges in their area and their actions.
6th of June –
Climate camp expert session on the given topics:
· Renewable Energy
· SDG & Sustainable Environment
· Climatepreneures
· Plastic upcycling and recycling
We will learn from the experts about the topics mentioned above and how they affect our environment. During an interactive session, participants will have the opportunity to raise their issues and discuss them with the experts.
7th of June –
Climate Camp Closing ceremony.
We will hear from selected organizers and participants about their experiences and feedback. The impact of climate camp on them and their future actions to invest in our own planet. The ceremony will be concluded by a speech from an honorable guest.
Winners of the Climate Camp
BDT 1,50,000 will be distributed among the three best ideas. The Earth will support the winner's ideas by sharing their stories on our social media platforms.

The potential ideas will also get collaboration and networking opportunities with different local and global organizations to sustain their ideas.
Feel free to promote your climate camp event, your participants, and the outcomes of your Climate camp event widely – on social media, through your organization, through local media outlets, etc.]

– Use this Hashtags: #ClimateCamp22, #GenarationRestoration #OnlyOneEarth
-While doing the climate camp, take photos and short videos and share them with us through email or WhatsApp group.
We encourage you to take group photos of climate camps, whether it's offline/online; later on, we will use those photos for our post video on different social platforms.
All the climate camp events must take place on the 4th or 5th of June 2022. Each climate camp event can be 1.5 hours to as time required, depending on the organizers. All the action sheets from the events need to be submitted on 6th June 2022.

Participants
All the team members should mention their names on the worksheet, their group idea, and their contribution to the climate camp event. It will help us to recognize individuals.
We encourage the organizers to take pictures, snaps, and short videos of the event and share them with us to incorporate those clips in the promotional video of the Climate Camp. It will give exposure to the organizers and the participants as well.
On 5th June 2022, the climate camp day, when the participants arrive or join online/in-person, please have them sign in this link.
Welcome + Introductions:

Participants arrive and introduce themselves to the Earth society. Link to the Earth Society portfolio
. Either show them the presentation on the link or describe it in your own words. Allow them to get to know each other and educate them regarding the format of the day.
Understanding the issue:

Identifying the challenge you are suffering in your local community because of climate change and how you want to see nature. What measures should you take to invest in your own planet.

Make sure that each participant understands the climate camp topic and challenge. This year our topic is investing in our own planet. Our challenge is to bring sustainable action that will help us minimize the damage of our mother nature.
This segment is mainly for the climate entrepreneurs. We utilize this moment to promote the notion of climatepreneur to facilitate business models presented by the youth that have a good influence on environmental challenges in their area of the country or worldwide.
This segment will target innovative ideas to existing early-stage small and medium enterprises with demonstrated growth potential pursuing a scalable and repeatable business model with entrepreneurial ambitions. Climate Camp will serve as a platform for nurturing youth ideas and putting them into action via collaboration with stakeholders and bringing sustainable solutions for life and mother nature through this project. The selected idea or business model will receive a climate fellowship to get need basis support. The Earth will engage them with the right stakeholders, partners, incubation & mentorship programs to bring the idea into reality under their supervision.
Who can register as a Climatepreneur?
A Climatepreneur is someone who has a business idea, prototype or established business model. The idea must address environmental challenges while also giving activities and ways to minimize them. Any basic form of a concept has the potential to develop into a model that may encourage adults and youth to adopt necessary environmental measures and steps. The age group for joining the role of Climatepreneur lies from 18 to 35. We encourage everyone, especially the youth, to showcase their ideas to come forward with ideas and gain opportunities that will stand out as an example to the next generation.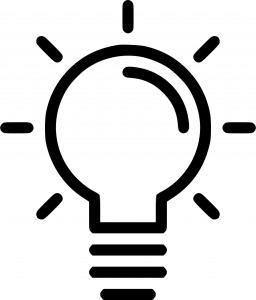 What is your idea?
Introduce your concept or Business Idea/business in 1-2 sentences.
What environmental problem/SDG would you like to address through your idea? Why?
Propose your idea by highlighting the climate and environmental concerns and challenges it addresses.
How are you implementing it?
Explain what your Business model is to achieve the business idea.
Who are your target customers?
Your target customer segment in terms of age, demographic, and so on.
Expecting outcome
Write briefly the outcome that you want to achieve in the short term and long term through your business.
Your team
Introduce your team to the initiative to bring your model to the spotlight. Get opportunities to advance your career while doing something better for Earth.