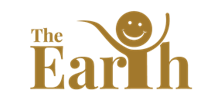 INTERNSHIP OPPORTUNITY (UNPAID)
Established in 2013, The Earth Society, a social welfare organization with the mission to provide knowledge, resources, and care to support communities to reach their maximum potential and achieve a greater quality of life. The Earth works toward enhancing the pace of development of Bangladesh and ensure its sustainable growth through community development, youth engagement, volunteerism, emergency response, disaster management, women's empowerment, etc. and plans to enlighten Bangladesh with positivity and efficiency as a whole.
PROGRAM OVERVIEW
Climate Change is a global phenomenon that poses the most serious challenge to not only Bangladesh but also to the rest of the world in current times. Hence, the bid to curb this challenge has given rise to the concept of a 'Climate Talks' programme, to be organized by The Earth Society in collaboration with the Climate Parliament. The 'Climate Talks' programme will be organized engaging the national policy makers to develop different national policies and action plans to deal with the Climate Change issue.
The goal of the 'Climate Talks' programme is to help the country and its people better prepare to deal with the Climate Change issue as well as to achieve the goal SDG-13.
The Objectives of this program are as follows:
To develop different national climate change plans such as education programmes, policies, resources, etc.
To disseminate the developed plans and policies with people of all levels and classes
To help people prepare themselves to adapt to climate change
To mitigate the negative effects of climate change
To incorporate the issue of life security in disaster-prone areas in the national development strategies
To engage youth with positive action for environmental awareness and information exchange
To facilitate government organizations, NGOs and INGOs in adopting environment-friendly policies
To make a volunteer pool for further movement
INTERN'S PROBABLE ROLE AND RESPONSIBILITIES:
The intern has a number of opportunities to work on this Program. Some of the responsibilities the intern could take are –
Climate Change Impact Assessment on the vulnerable area of Bangladesh- Extensive research on the most vulnerable groups. Research Categories-
– On Paper Research
– FGD of the vulnerable local areas
– Local Area visit, Discussion, and Interviews
Research findings analysis, convert presentable documentation. Research findings focusing on vulnerable areas and case studies as the baseline of the Climate Talk Discussion.
Recommendations of climate change adaptations and recovery in the vulnerable zone on an assessment of the life of people.
Climate Talk Implementation- Including
– International youth and expert participation with Bangladeshi youth
– Youth & Expert of Bangladesh
Preparing Best Practice & Incorporating technology to get preparedness for the future &
dissemination plan to general people or people in the disaster-prone area
Report & Recommendation on Climate Talk & area of Future research or implementation possibilities
Evaluation of the impact of climate talks
Publish Paper in collaboration with The Earth
ADDITIONAL REQUIREMENTS
Have strong communication skills, both verbal and written in Bangla and English
Must be a team player with excellent interpersonal skills; culturally sensitive and has the ability and interest to identify and work in a diverse multicultural setting
Must be self-driven, proactive, and possess a positive attitude with the ability to establish relationships with a variety of individuals across functions
Must possess the enthusiasm to learn
Strengths in listening, empathy, flexibility, and creativity
Excellent report writing, quantitative and qualitative data collection and analysis skills
Strong ability to organize work, meet deadlines, maintain composure, prioritize work under pressure, coordinate multiple tasks and maintain attention to detail
Have the ability and willingness to travel and stay in the field
Have a willingness to work in difficult and rapidly changing conditions
Able to manage multiple priorities/ multitasking
Have demonstrated competency to work independently with minimum supervision
Should have a personal laptop. 
SCOPES AND BENEFITS
Opportunity to be a part of a dynamic, holistic and diverse team committed toward bringing sustainable changes to life, livelihood and nature
Opportunity to make a lasting impact on the project, contributing to sustainability toward a greater and common cause for life and nature
Gain experience working with diverse and dynamic individuals
Opportunity to engage in international knowledge and cultural exchange
Recognition will be given for contribution and a certificate will be provided upon completion of the assignment
Internship duration – Three months
APPLICATION PROCESS
Application deadline: 15th February 2021